We will see together in this tutorial how to allow remote connections RDS via GPO (Group Policy Object). When installing a new server, you won't need to activate manually the ability to connect remotely but it will be done automatically by a GPO.
The Setup when this tutorial was conducted in a full Microsoft Windows Server 2016 environment.
Open the console "Group Policy Management", create a new GPO, and then edit the.
You are at the level "Group Policy Management editor" of the console, then go to:
Computer Configuration

Administrative Templates…

Windows Components

Remote Desktop Services

Remote Desktop Session Host
Double click on the object "Allow users to connect remotely by using Remote Desktop Services…".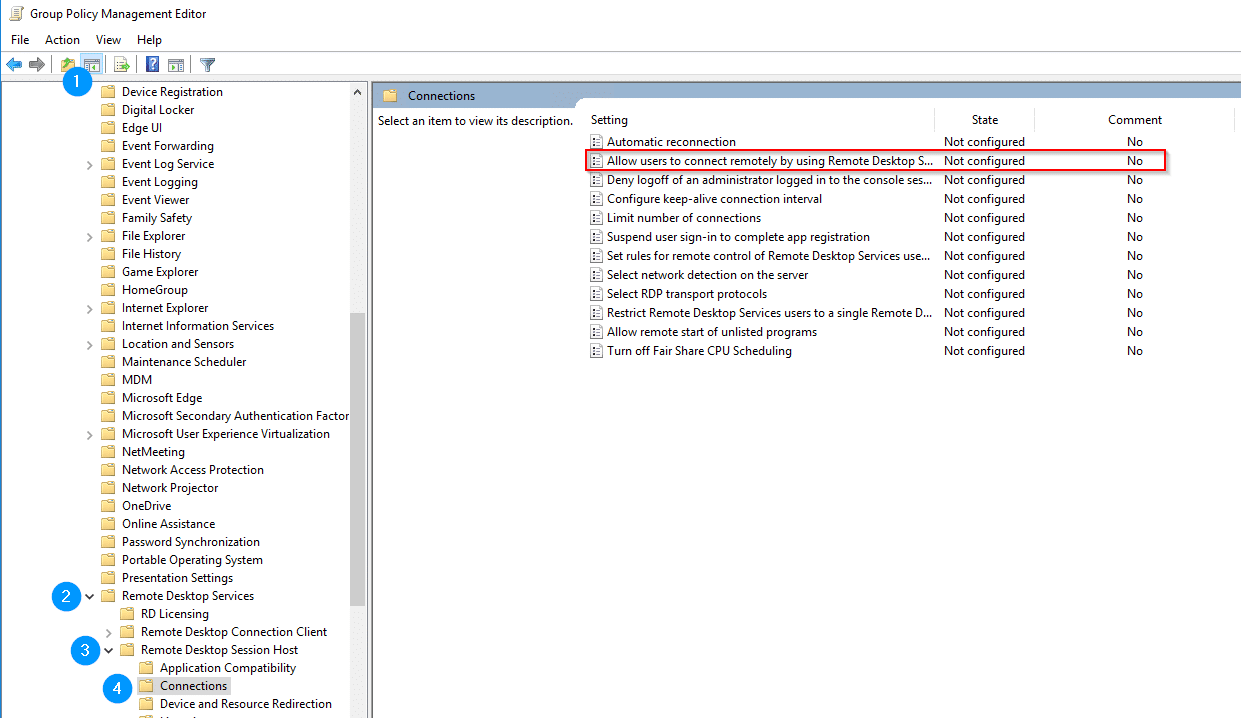 Focus on the setting :

Click "Enabled" then confirm by "OK".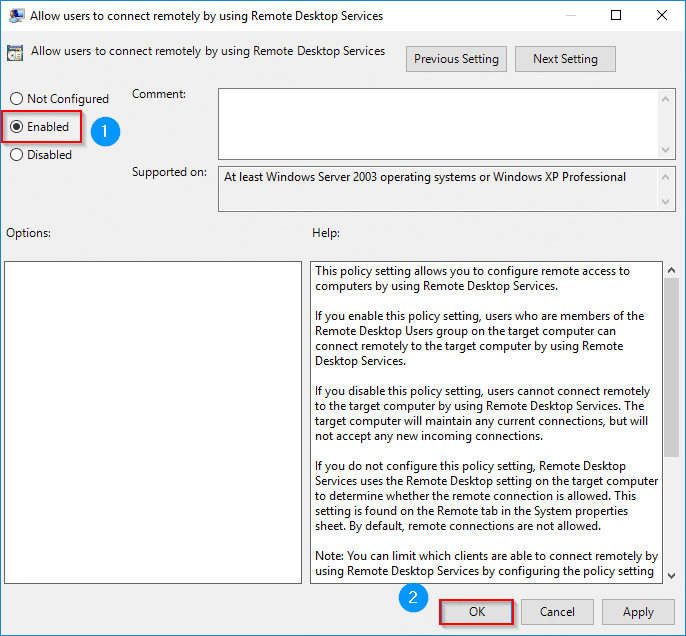 Voila, you just have to apply this new GPO on a "UO" where you can find servers and it will be automaticaly possible to get a remote connection.