A quick tutorial to show you how to upgrade manually the DSM version of your Synology NAS. Depending on the method you chose during the installation or well during a previous configuration, it is possible to update manuelly the DSM version of your Synology NAS.
Note that it is also possible to automate the updates, we'll talk about in a future tutorial.
Tutorial made with the DSM 6.X.X version
Connect to the web administration interface, and then open Control Panel. In "Update & Restore" then at the level of the "DSM Update" tab, click "Download". Download of the latest version will run in back plan, wait time to download…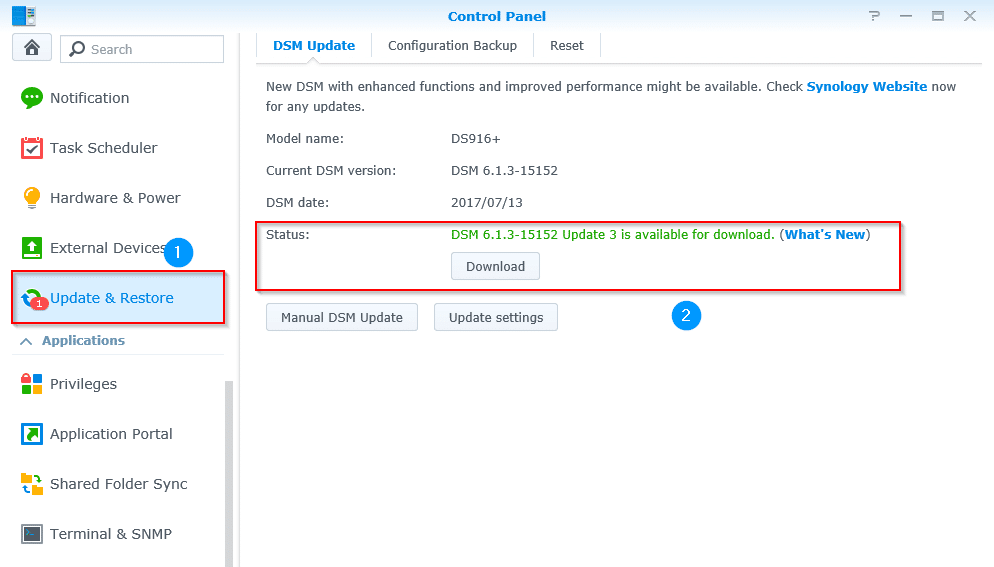 Once the download is complete, the "Update Now" button should appear. Simply click on it to start the installation of the new version.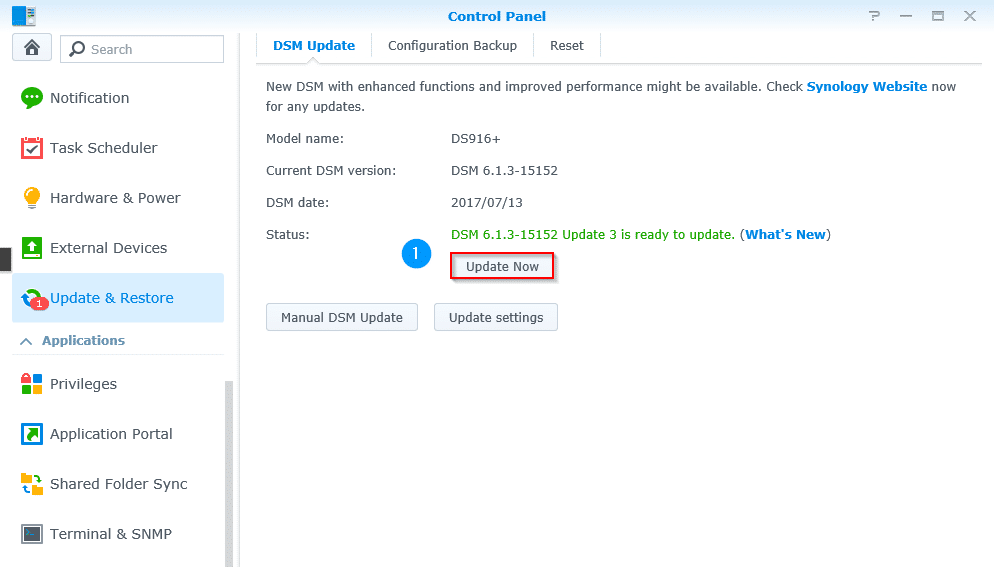 Attention because the system will automatically reboot during the installation, click "Yes" to confirm and start the installation.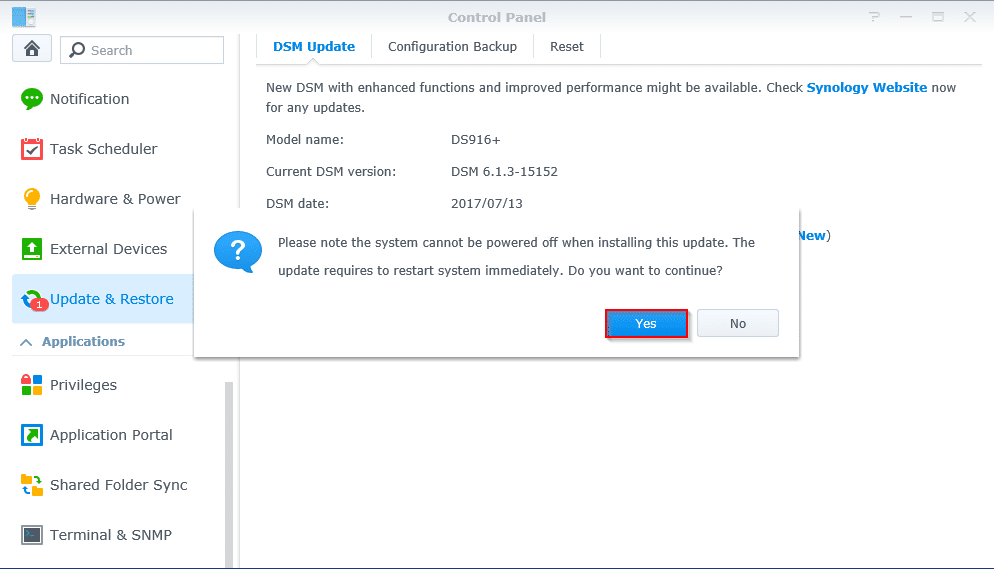 The installation of the update is in progress… Please wait…