Le protocole réseau PPTP (Point to Point Tunneling Protocol) vous permettra de créer un réseau virtuel privé (VPN pour Virtual Private Network) entre un client distant (vous) et un serveur privé. Nous verrons ensemble comment ajouter et configurer une connexion de ce type sur Microsoft Windows 10.
Pour commencer cliquez gauche sur l'icone réseau de votre barre des tâches puis sur « Network settings« .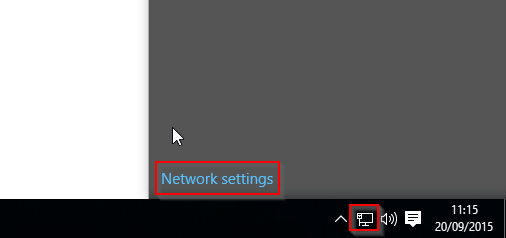 Cliquez sur l'onglet « VPN » puis sur « Add a VPN connection » pour ajouter votre nouvelle connexion VPN.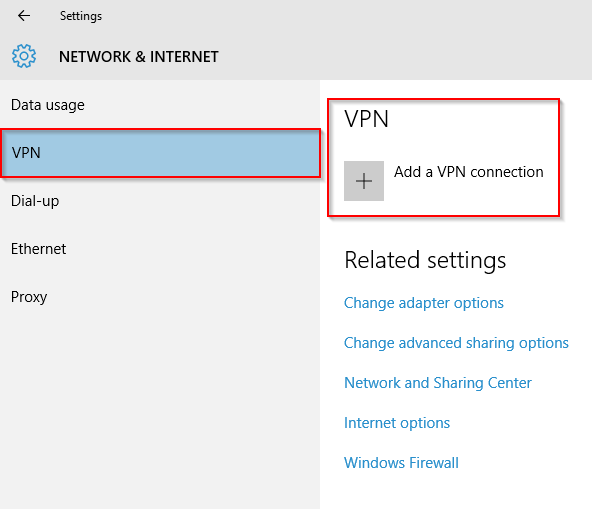 VPN provider : Sélectionnez « Windows (built-in)« 
Connection name : Saisissez le nom que portera la connexion VPN.
Server name or address : Saisissez l'adresse IP ou bien le nom de domaine associé à cette IP.
VPN Type : Sélectionnez « Point to Point Tunneling Protocol (PPTP)« 
Type of sign-in info : Sélectionnez « User name and password« , il s'agit de vos login/password (Peut différer en fonction de la configuration du serveur PPTP)
User name (optional) : Dans notre cas, saisissez votre login.
Password (optional) : Dans notre cas, saisissez votre password.
Cochez ou non « Remember my sign-in info » en fonction de si vous souhaitez garder en mémoire les informations d'identification.
Cliquez enfin sur « Save » pour sauvegarder la connexion.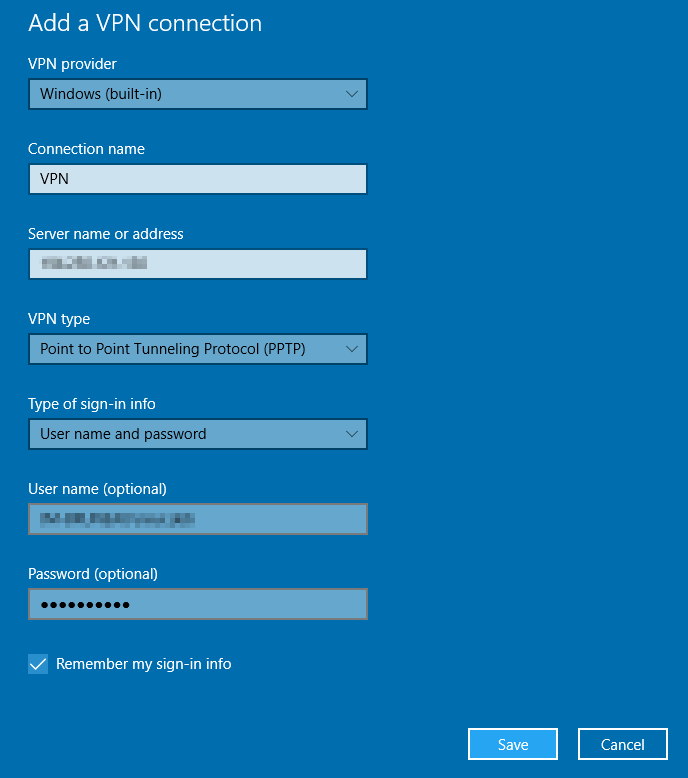 Pour vous connectez, vous n'avez plus qu'à sélectionner votre nouvelle connexion VPN puis de cliquer sur « Connect« .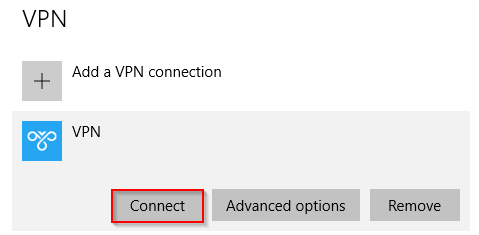 Si les paramètres que vous avez saisis sont corrects alors vous devriez voir apparaître « Connected« .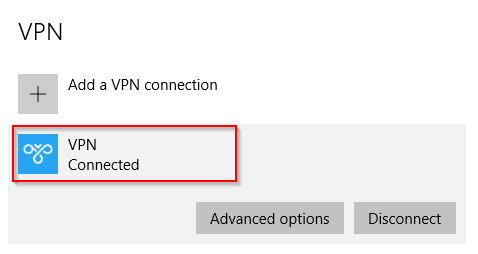 Vous pouvez également vérifier l'adresse IP attribuée à votre connexion en saisissant « ipconfig » via un prompt.