Lorsque vous installez une console sur un autre poste, vous pouvez rencontrer des problèmes d'accès à la partie « reporting » de la console. Dans mon cas, le serveur SQL SRS se trouve sur un serveur dédié et je rencontre ces deux erreurs suivantes lorsque j'essaye d'accéder à mes rapports.
Erreur lors de la création d'un rapport :
The underlying connection was closed : Could not establish trust relationship for the SSL/TLS secure channel.

Erreur lors de l'exécution de « Report Option » :
There is a problem connectiong to the specified reporting server. Please check the connection and make sure SQL reporting service is running on the specified server.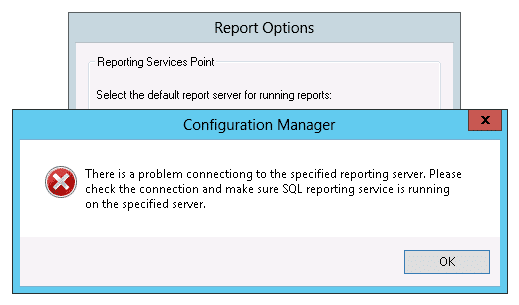 La connexion entre la console et votre serveur de reporting est sécurisée SSL via un certificat. Pour vérifier que le problème vient bien de la, ouvrez un navigateur web et connectez-vous au site distant de reporting SCCM (HTTPS). Contrôlez que le certificat utilisé pour la connexion est bien autorisé. (Sinon le problème est autre).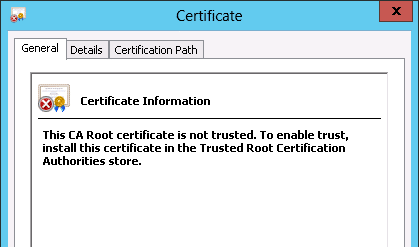 Depuis votre serveur SRS, répétez l'opération pour vérifier que le certificat soit bien reconnu.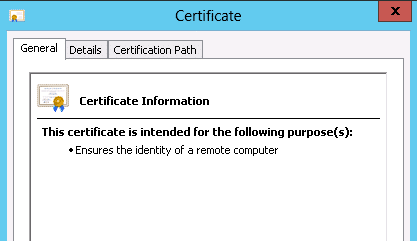 Cliquez sur l'onglet « Certification Path » pour voir le nom du certificat.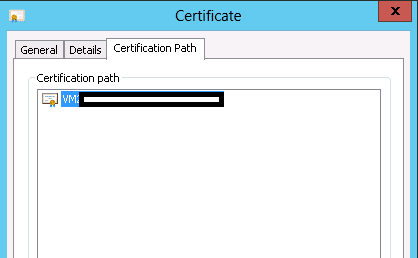 Depuis la console MMC «certificate » de votre serveur SRS, exportez le certificat en question et installez le dans la section « Trusted People » du poste ou vous receviez les erreurs.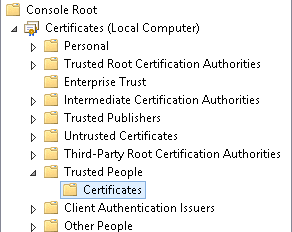 Il vous suffit de redémarrer le poste puis de vérifier que les rapports fonctionnent de nouveau depuis la nouvelle console SCCM.