Quelques jours sous Windows 10 et ce nouveau menu est définitivement adopté. Si vous utilisez une tablette ou un pc et que l'ancien menu Modern UI est pour vous plus pratique, vous pouvez sans aucun problème le réactiver.
UPDATE(le 29/07/2015) : Sortie officielle de Windows 10
Le menu Modern UI n'existe plus comme nous l'avons connu. Désormais nous retrouvons le menu « Démarrer » qui est composé de nos applications les plus utilisées ainsi que de tuiles reprenant les Activités et les Jeux …
De fait, Microsoft propose désormais d'étendre le menu Démarrer afin de le mettre en plein écran. Pour ce faire il suffit de procéder comme cela :
1. Ouvrir le menu « Demarrer » et cliquer sur « Paramètres » :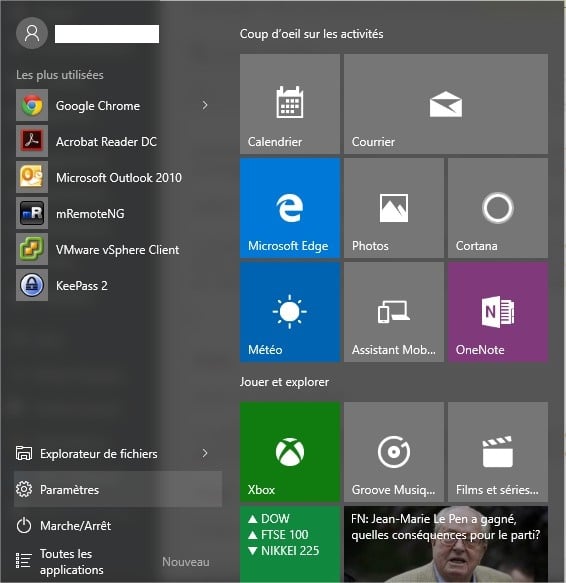 2. Aller dans le menu « Accueil » et sur la partie droite sélectionner « Activé » dans le paramètre « Utiliser le menu démarrer en plein écran » :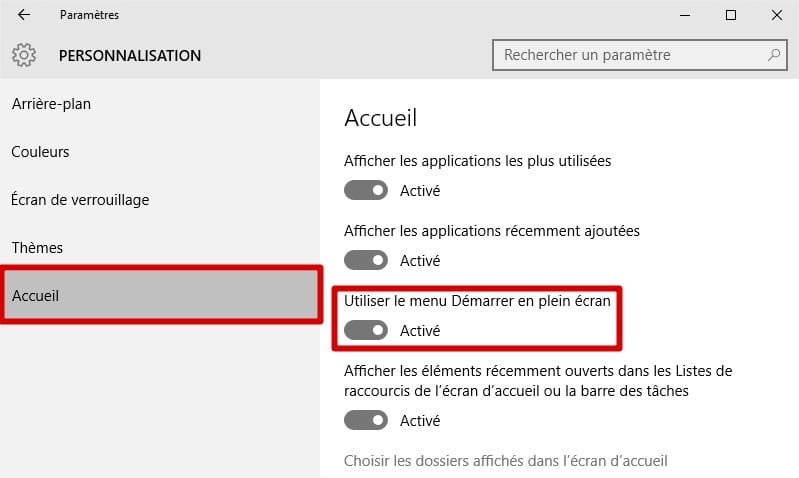 3. Il suffit de retourner dans le menu « Démarrer » pour retrouver l'ancienne interface style modern UI, et retrouver les applications sur la partie gauche de l'écran :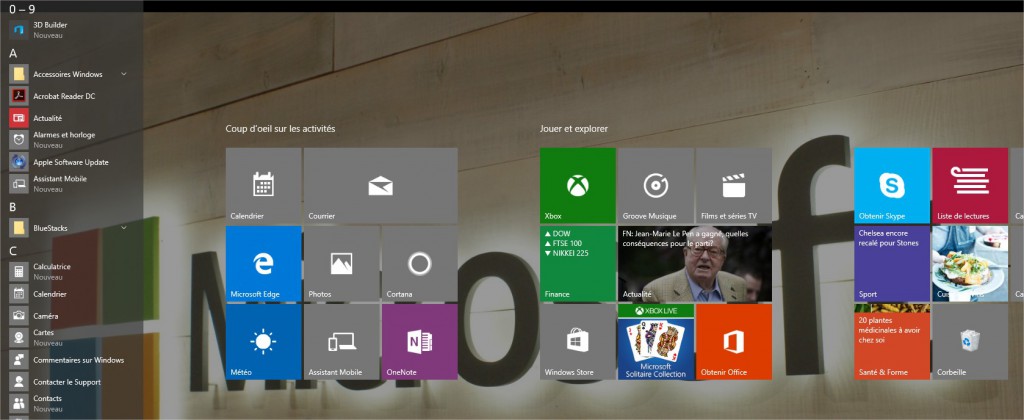 Le menu « Démarrer » peut également s'agrandir ou se réduire en plaçant sa souris dans le coin supérieur.

————————————————————————————————————————————————————————
ANCIENNE VERSION POUR WINDOWS 10 INSIDER PREVIEW – NE S'APPLIQUE PLUS
————————————————————————————————————————————————————————
Voici le nouveau menu.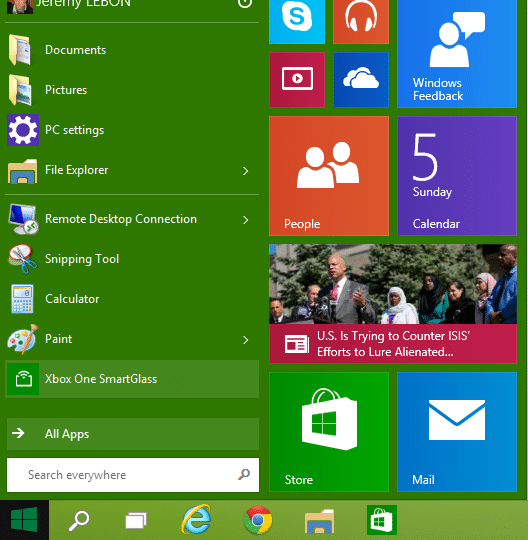 Cliquez droit sur la barre des tâches, puis cliquez sur « properties ».

Rendez-vous dans l'onglet « Start Menu » puis décochez « Use the start menu instead of the Start screen ». Cliquez sur « OK » pour finir.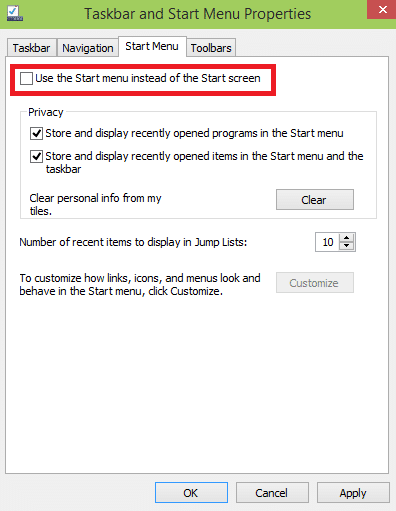 Pour activer la configuration vous devez fermer la session. Cliquez sur « Sign out and change settings ».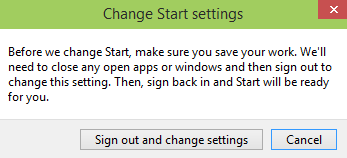 Voici le menu Modern UI réactivé.