Prérequis
Voici les quelques prérequis avant l'installation du web service SMA.
Microsoft Windows Server 2012 R2
Internet Information Services (IIS) 7.5 (hosts the web service)

IIS Basic Authentication

IIS Windows Authentication

IIS URL Authorization

ASP.NET 4.5

.NET Framework 3.5 (for the Setup program)

.NET Framework 4.5

WCF HTTP Activation
Installation
Depuis le média d'installation Orchestrator, cliquez sur « Web Service ».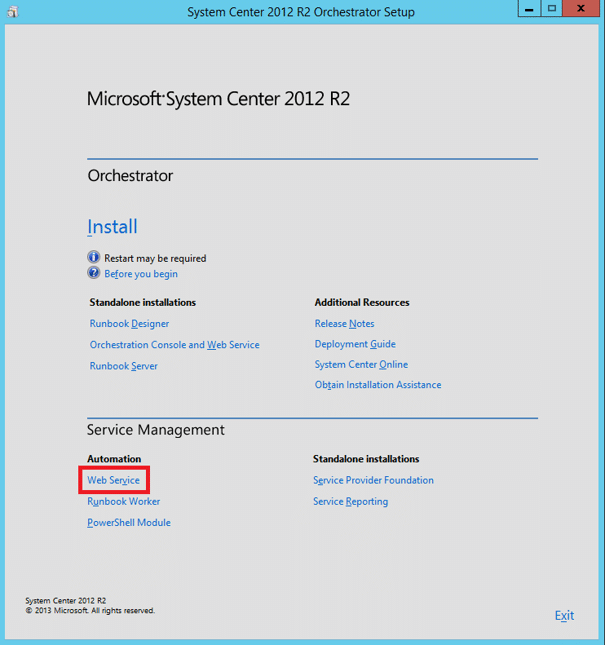 Cliquez sur « Install ».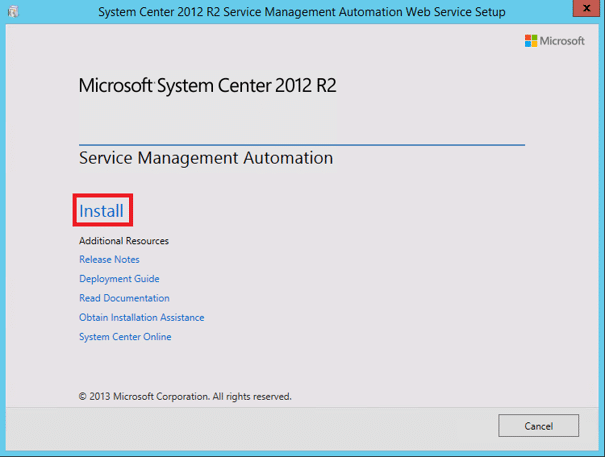 Saisissez les informations du produit, puis cliquez sur « Next ».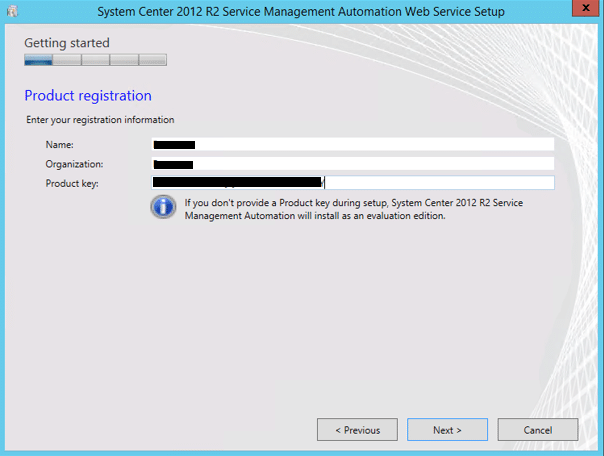 Acceptez les termes puis cliquez sur « Next ».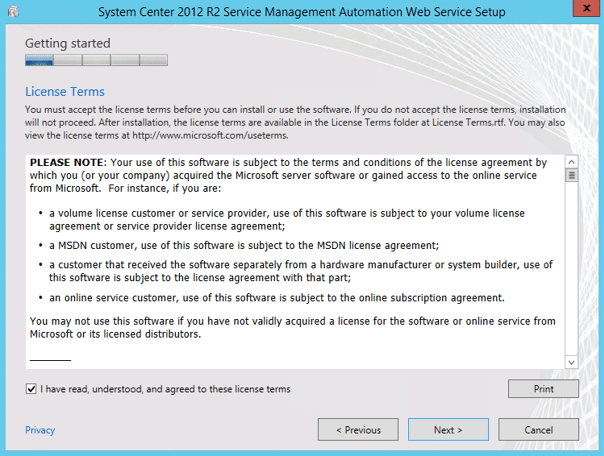 Le setup vérifie pour vous si les prérequis sont ok. Cliquez sur « Next » quand tout est au vert !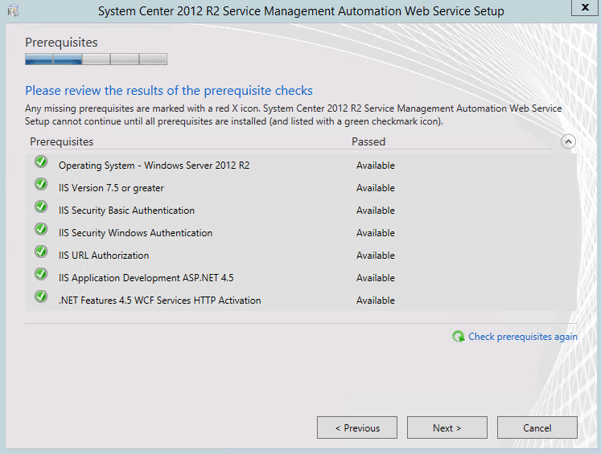 Renseignez votre serveur ou cluster SQL, vous pouvez laisser le reste par défaut. Je vous conseil de plus fortement d'utiliser l'authentification « Windows Authentication ». Cliquez pour continuer sur « Next ».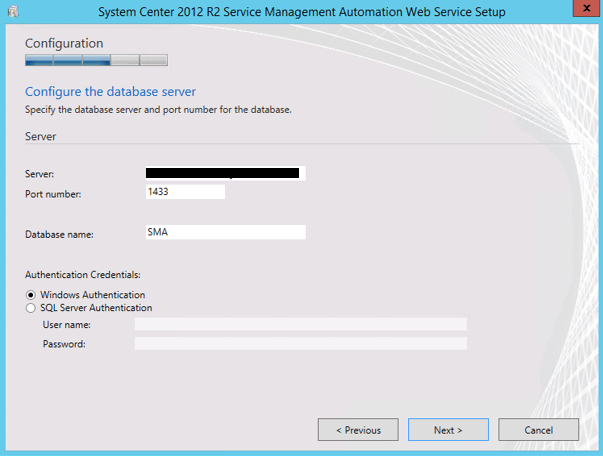 Créez un groupe de sécurité dédié à la gestion des accès de sécurité puis ajoutez le dans le premier champ « Domain security groups or users with access ».
De même pour le compte de service du pool d'application, créez un user dédié pour le pool.
Cliquez sur « Next ».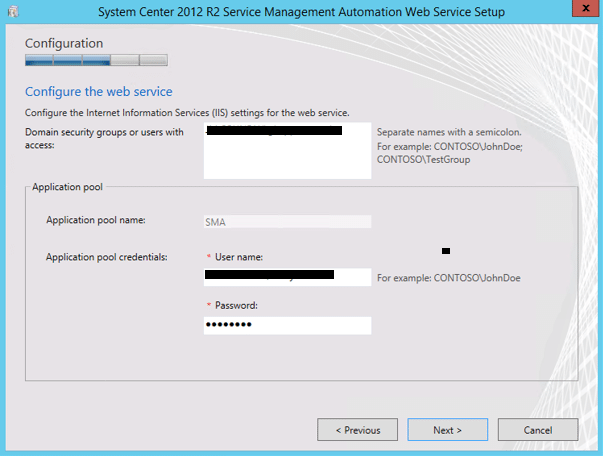 Vous pouvez laisser par défaut, cliquez sur « Next ».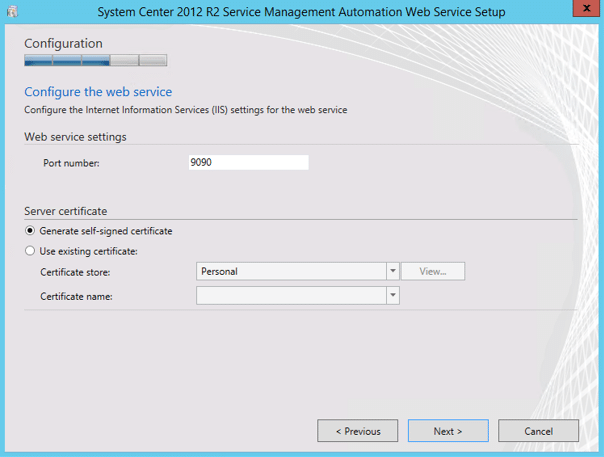 Cliquez sur « Next ».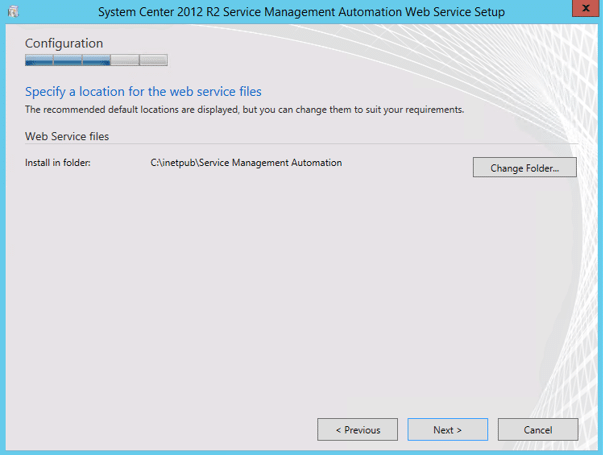 Laissez par défaut puis cliquez sur « Next ».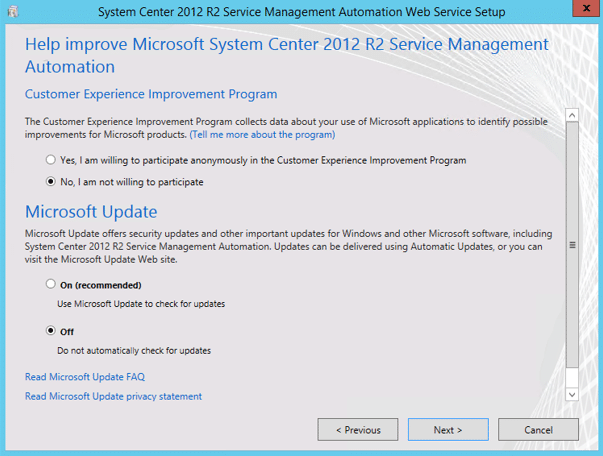 Un rappel sur la configuration, cliquez sur « Install » pour lancer l'installation.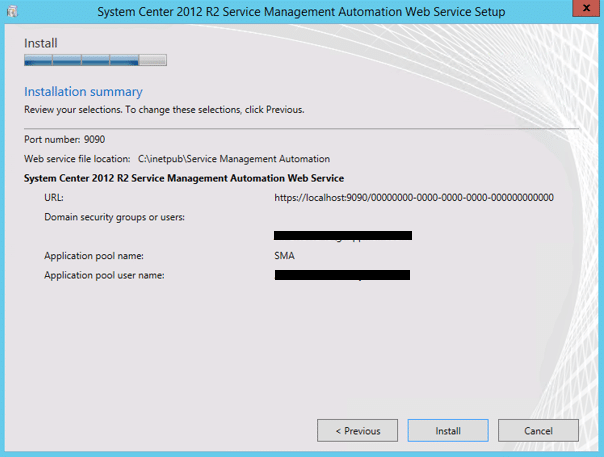 Coffee time !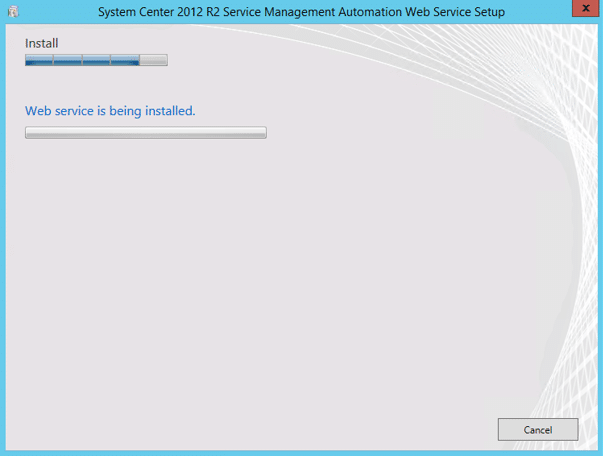 Installation complète !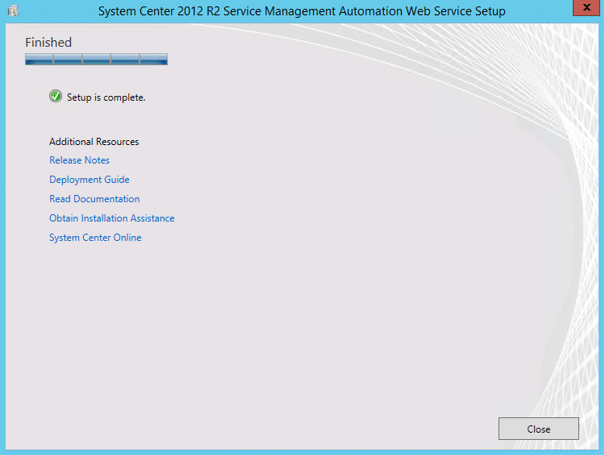 Si vous ouvrez IIS Manager, vous pouvez apercevoir le nouveau site fraîchement créé « SMA ».

Et pour finir, vous pouvez contrôler que le web service fonctionne correctement en vérifiant l'URL suivante :
https://localhost:9090/00000000-0000-0000-0000-000000000000
Si la page de votre côté correspond à la mienne c'est que vous êtes bon 😉