Si comme moi vous voulez créer des alertes mails à destination de membres d'un groupe de sécurité mais que vous rencontrez ce message d'erreur : « Alerts have been created successfully but these users will not receive notifications until valid e-mail or mobile addresses have been provided. » c'est que Sharepoint n'a surement pas remonté le champs contenant l'adresse mail attribuée au groupe.
Pas de panique, nous allons voir ensemble comment corriger ce problème.

Gestion des propriétés utilisateur
Connecter vous à votre Centre d'administration Sharepoint
Cliquez sur « User Profile Administration«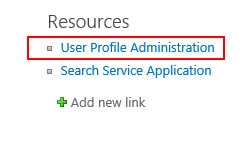 Sous la section « People » , cliquez sur « Manage User Properties«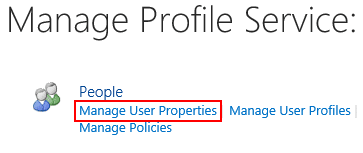 Descendez jusqu'a « Contact Information« , sélectionnez « Work email » et « Edit« 

Dans la section « Edit Settings » sélectionnez « Allow users to edit values for this property« 
Dans la section « Policy Settings » sélectionnez « Replicable« 

« Replicable » permettra de répliquer cette configuration à tous vos sites coll. au sein de votre organisation
Forcez la synchronisation
Toujours dans le Centre d'administration SharePoint, cliquez sur « User Profile Administration« 
Dans la section « Synchronization« , cliquez sur « Start Profile Synchronization« 

Sélectionnez « Start Full Synchronization«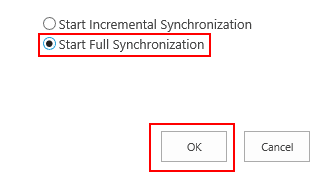 Une fois la synchronisation terminée, déconnectez-vous et reconnectez-vous avec votre compte.
Si cela n'a pas suffit, vous pouvez exécuter l'action suivante :
Direction le centre d'administration SharePoint > « Monitoring » > « Review Job Definitions » > « User Profile Service Application – User Profile to Sharepoint Full Synchronization »

Pour vérifier que tout est OK, allez dans les propriétés de votre utilisateur/groupe et vous verrez alors l'adresse mail, ce qui permettra de pouvoir configurer l'alerte mail, sans avoir le message d'erreur.
Si vous aviez deja intégré votre groupe de sécurité dans les groupes Sharepoint alors il faudra le supprimer puis le remettre afin que l'adresse mail soit prise en compte.
Si vous rencontrez des difficultés ou si cela vous a sauvé la vie n'hésitez pas à nous le dire dans les commentaires 🙂
M.