Lorsque vous lancez la console SCOM, il vous est impossible de faire quoi que ce soit puisque l'erreur suivante apparait « Execution of user code in the .NET framework is disabled ».
Nous verrons comment résoudre très simplement cet incident.
Contexte
Le problème a été rencontré sur une infrastructure System Center Operation Manager 2016.
Symptome
Une POPUP apparait avec le message d'erreur suivant :
Execution of user code in the .NET Framewok is disabled. Enable « clr enabled » configuration option. Could not use view or function 'dbo.fn_TemplateView' because of binding errors.
En image.

Résolution / Contournement
Afin de résoudre cet incident, rendez-vous sur le serveur SQL qui héberge actuellement la base « OperationManager » (nom par défaut). Ouvrez un SSMS puis saisissez la commande suivante :
sp_configure @configname=clr_enabled, @configvalue=1
GO
RECONFIGURE
GO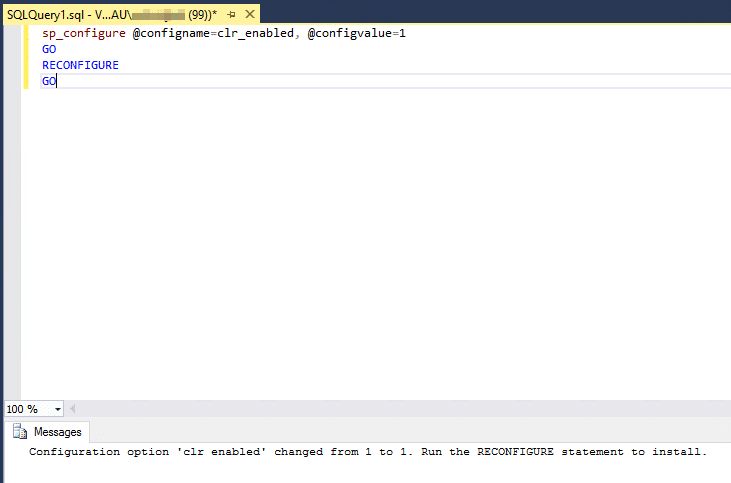 Fermez puis relancez votre console SCOM et vérifiez que le problème est bien résolue.