Nous verrons ici même comment intégrer une image d'installation dans notre infrastructure WDS. Il est préferable d'avoir suivit les billets suivants avant de réaliser cette procédure :
– Installation et configuration d'un serveur WDS : ce lien
– Configuration de la partie « boot image » : ce lien
Exécutez la console d'administration WDS depuis les outils d'administrations de votre serveur puis faites un clic droit sur « Install Images » et ensuite sur « Add Install Image… »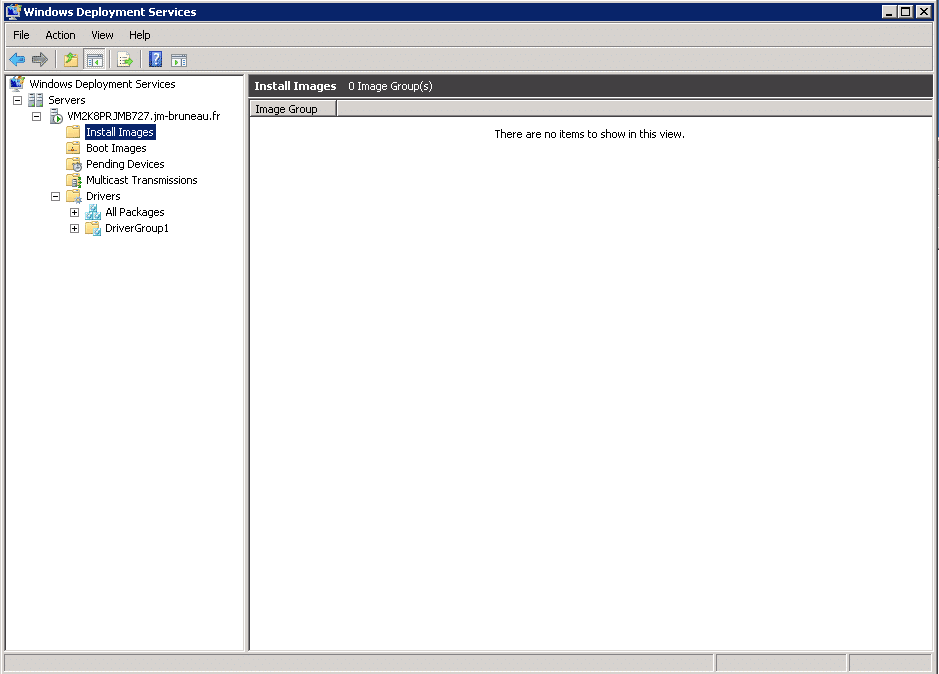 S'il n'existe aucun groupe d'image alors vous êtes obligé d'en créer un. Nous appelons le groupe dans notre cas, « Client Windows 7 »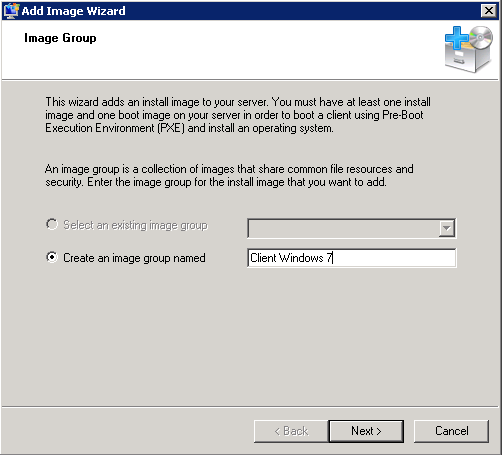 Saisissez maintenant la localisation du fichier « install.wim ». Ce fichier peut être issue du support d'installation du système d'exploitation (CD ou ISO) ou bien d'une capture réalisée avec WDS.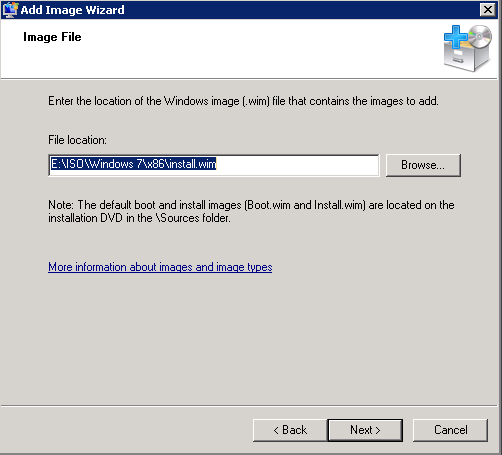 Ensuite, vous devez choisir les images qui seront intégrées à WDS et qui vous sera donc possible de déployer. Dans notre cas, il y a plusieurs images d'installations disponible, nous les choisissons toutes.
Si vous souhaitez modifier les noms et descriptions des futures images d'installation, il faudra décocher la case « Use the default name and description for each of the seleced images ».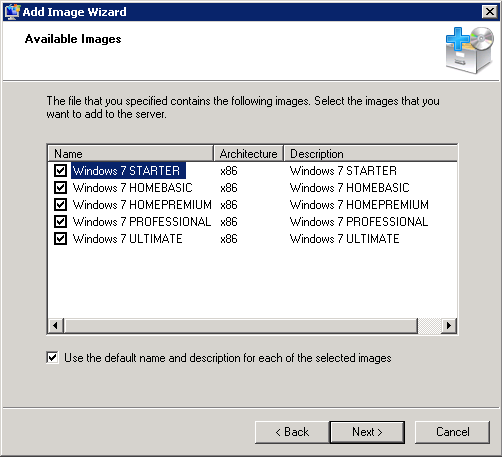 Les images sont ensuite installées et ajoutées au groupe que vous avez choisis précédemment.