Lorsque vous souhaitez charger un fichier ISO au niveau du lecteur CD/DVD virtuel de votre VM.
Vous rencontrez cette erreur :
The device with key « 3000 » can not be found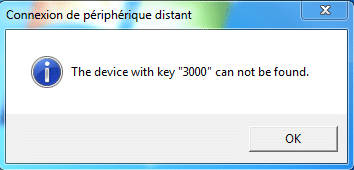 Après quelques recherches sur le net, je n'ai trouvé aucun sujet relatant de cette erreur.. Pour résoudre le problème, j'ai installé les VMware Tools sur la VM en question puis ne voyant aucun changement, j'ai redémarré complètement l'ESXi.
Suite au redémarrage de l'ESXi, le problème s'est résolu tout seul.