La deduplication est arrivée il y a maintenant quelques releases Windows Server. Le but de ce billet n'étant pas de comprendre le concept de la deduplication, Microsoft le fait très bien par ici, https://technet.microsoft.com/fr-fr/library/Hh831602.aspx , nous verrons ensemble comment mettre en place et configurer la fonction sur Windows Server 2012R2.
Installation du rôle Data Deduplication
Exécutez la console « Server Manager ».
Cliquez sur « Add Roles and Features » et au niveau des paramètres Server Roles, sélectionnez « Data Deduplication ». (Laissez le reste par défaut pour l'installation).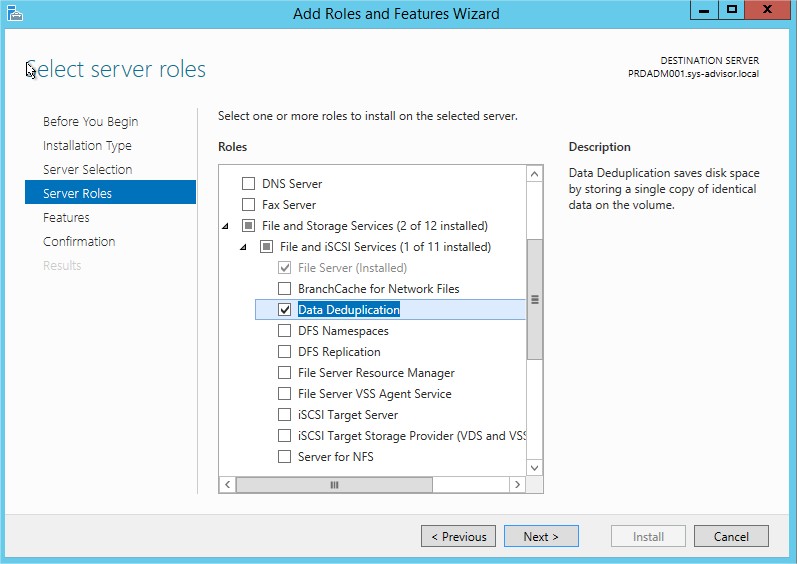 Configuration du rôle Data Deduplication
Toujours depuis la console « Server Manager », rendez-vous au niveau du rôle « File and Storage Services » partie « Volumes ».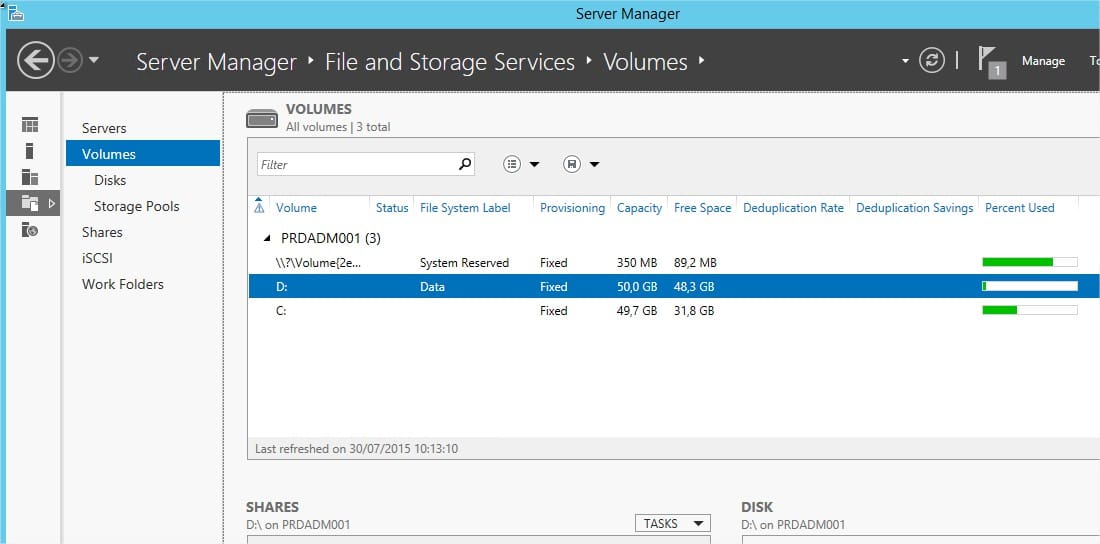 Cliquez droit sur le volume ou vous souhaitez appliquer la deduplication puis sélectionnez « Configure Data Deduplication »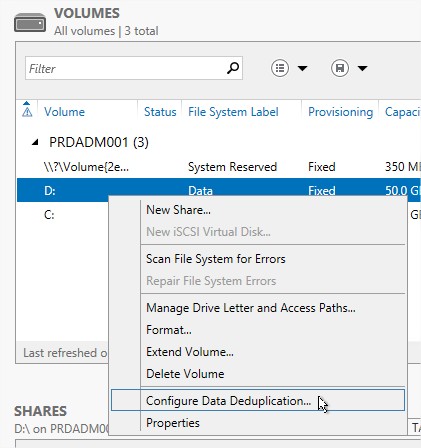 1. Sélectionnez « General purpose file server ».
2. Saisissez « 0 » afin d'appliquer une deduplication sur tous les fichiers sans tenir compte de la date.
3. Il est possible d'exclure des fichiers en fonction de leurs extensions ou bien directement des dossiers, en fonction de vos besoins.
4. Cliquez sur « Set Deduplication Schedule… »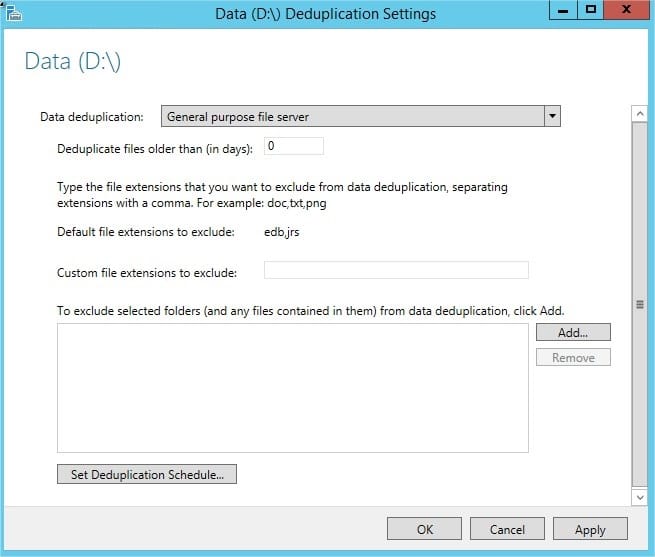 Cette partie permet de configurer la planification des jobs de deduplication.
Suivant votre situation et votre infrastructure, ces paramètres seront probablement différents.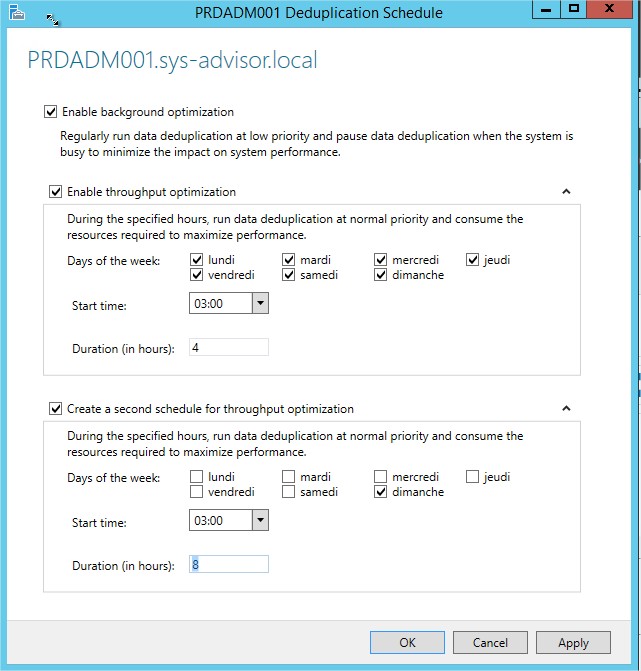 Quelques commandes Powershell
Pour exécuter manuellement les jobs de deduplication.
Start-DedupJob -Type Optimization -Volume D:

Pour afficher les jobs en cours d'exécution.
Get-DedupJob

Pour afficher le status de la Deduplication appliquée.
Get-DedupStatus