Il m'est arrivé il y a quelques jours un petit problème lors de l'installation du Cumulative Update 16 de mon infrastructure Microsoft Exchange Server 2013. En effet, lors de l'installation et plus particulièrement lors de la vérification  des prérequis, un message d'erreur est alors remonté avec le terme clé « mscorsvw ».
Voici le message d'erreur :
Error:

Setup can't continue with the upgrade because the mscorsvw (14308) has open files. Close the process, and then restart Setup.
Symptôme
Voici un print de la fenêtre d'erreur.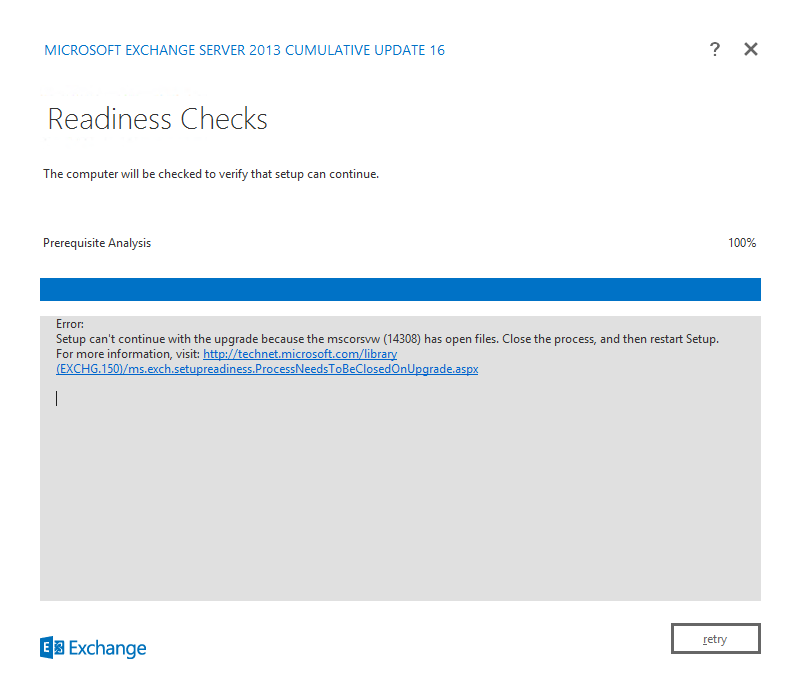 Résolution / Contournement
Pour contourner le problème, ouvrez votre « Task Manager » puis supprimer le processus suivant :
Name : .Net Runtime Optimization Server

Process name : mscorsvw.exe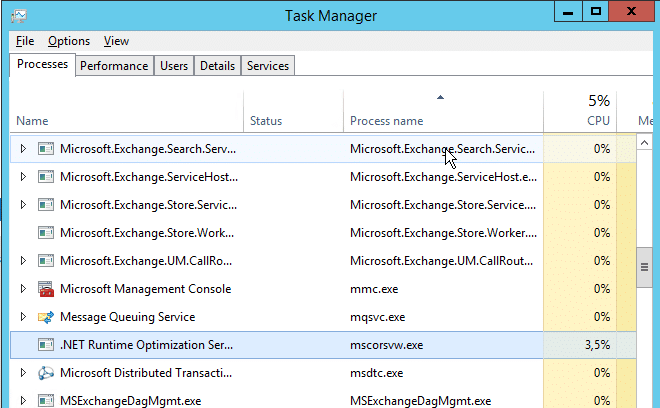 Il vous suffira alors de cliquez sur « Retry » pour relancer la vérification des prérequis. Aucune erreur ne devrait alors remonter et vous pourrez continuer l'installation de votre Cumulative Update tranquillement.