Commencez par exécuter la console « Server Manager » que vous trouverez dans la barre des tâches.

La console se présente comme ceci, plusieurs onglets sont disponibles. Sur la partie haute à droite, vous trouverez dans « Tools » les outils d'administrations de votre serveur (les différentes consoles installées et disponibles sur votre serveur) et via « Manage », il vous sera possible d'administrer votre serveur (Ajouter un rôle, supprimer un rôle, ajouter un serveur dans la console, etc…). Tandis que dans la partie de gauche, vous trouverez les paramètres des serveurs que vous gérez ainsi que les rôles installés en local sur votre serveur.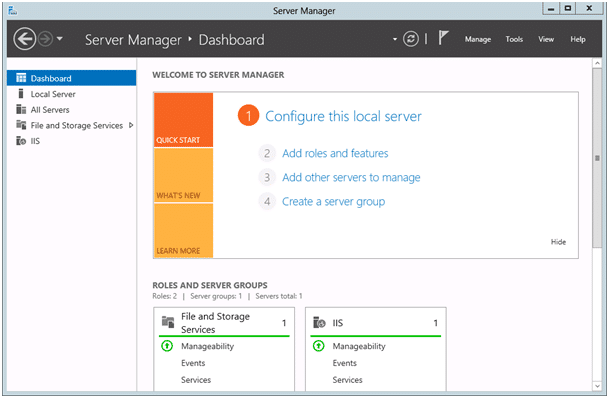 Vous l'aurez surement compris, il vous suffit de cliquer sur « Manage » puis sur « Add Roles and Features ».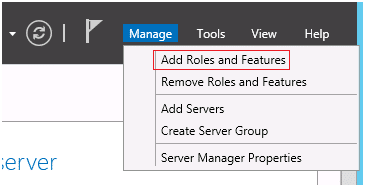 Sélectionnez l'option « Role-based or feature-based installation » car nous souhaitons simplement faire l'ajout d'un rôle sur notre serveur. Cliquez sur « Next » pour continuer.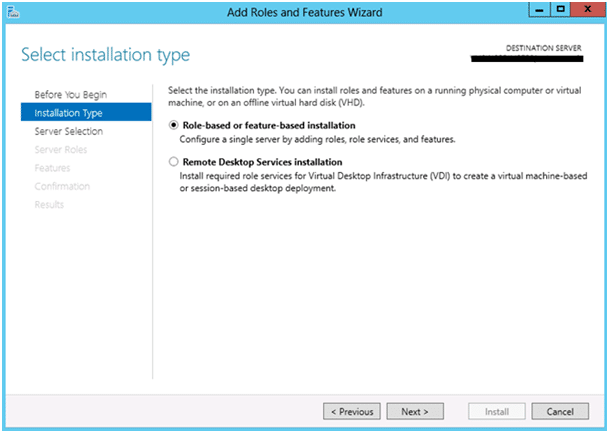 Sélectionnez votre serveur qui est disponible dans le « Server pool » puis continuez via « Next ».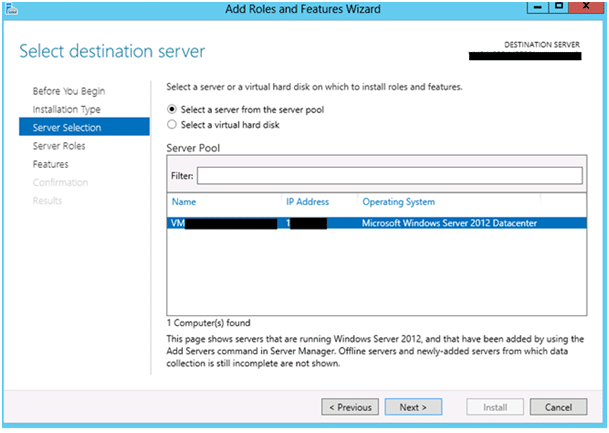 Choix des rôles.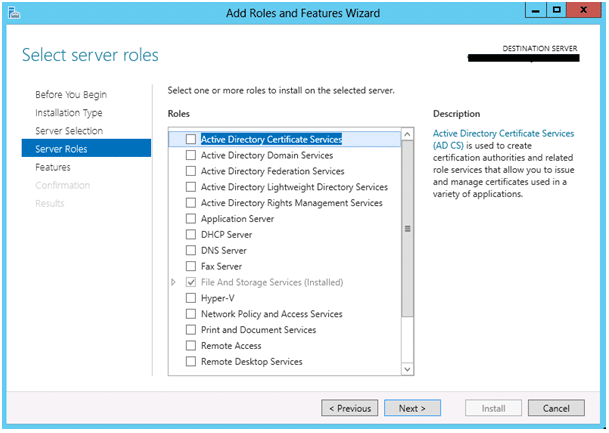 Choix des Features.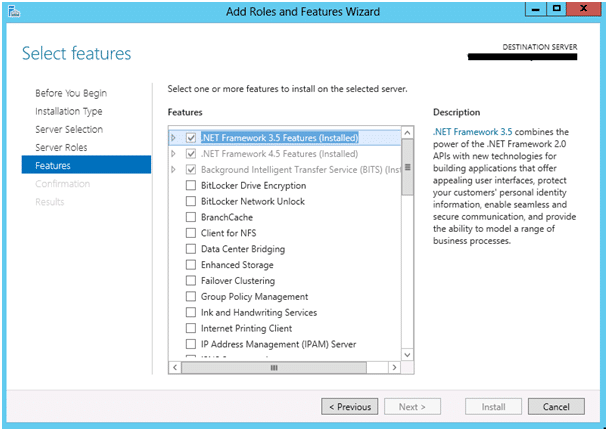 Confirmer le début de l'installation en cliquant sur « Install ». Si vous souhaitez que votre serveur redémarre automatiquement à la fin de l'installation si celle-ci à besoins d'un redémarrage alors vous pouvez cocher la case « Restart the destination server automatically if required ».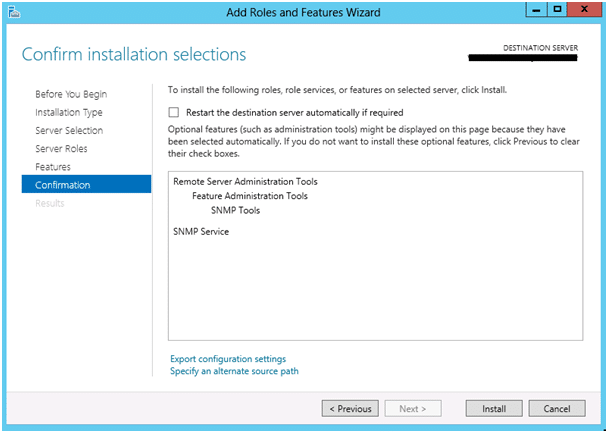 L'installation s'est bien déroulée, vous pouvez fermer la fenêtre.